Lion Farm Action Centre
Established in 1993, Lion Farm Action Centre is a community based training centre with friendly and welcoming staff who aim to improve the lives of local people by increasing confidence and participation in learning and developing new skills.
Opening Hours
Monday

9:00-17:00

Tuesday

9:00-17:00

Wednesday

9:00-17:00

Thursday

9:00-17:00

Friday

9:00-17:00

Saturday

Closed

Sunday Closed
Lion Farm Action Centres' objects are specifically restricted to the following: to further or benefit the residents of Lion Farm, Whiteheath, Blackheath, Tividale, Langley, Oldbury and Rowley Regis and the surrounding neighbourhoods, without distinction to advance education and to provide facilities in the interests of social welfare for recreation and leisure time occupation with the objective of improving the conditions of life for the residents by working in partnership with local authorities, voluntary and other organisations in a common effort. The trustees have the responsibility to establish or secure the establishment of a community centre and to maintain or manage or co-operate with any statutory authority in the maintenance and management of such a centre for activities promoted by the charity in furtherance of the above objects.
Important Safeguarding Contacts
Sharon Offley – Safeguarding Coordinator
Tel: 0121 544 3094
Email:sharon.lfac@yahoo.co.uk
Victoria Jones – Safeguarding Assistant
Tel: 0121 544 3094
Email:vicky.lfac@yahoo.com
Additional Safeguarding information
Further Help Guidance and Helplines
NSPCC for adults concerned about a child – 0808 800 5000
Childline for children and young people – 0800 1111
Action on Elder Abuse helpline – 0808 808 8141
24-hour National Domestic Violence helpline – 0808 2000 247
NAPAC offers support and advice to adult survivors of childhood abuse – 08088010331
Stop It Now helps prevent child sexual abuse – 0808 1000 900
Cruse bereavement helpline – 0808 808 1677
Family Lives provides support and advice on family issues – 0808 800 222
MACSAS for people who have been abused by church officers – 0808 801 0340
Samaritans for people struggling to cope and needing someone to talk to – 116 123
Sources of support for victims and families of abuse
The Survivors Trust – http://thesurvivorstrust.org
Safeline – http://www.safeline.org.uk/what-can-friends-and-family-members-do-to-
support-survivors-of-sexual-abuse
SupportLine – http://www.supportline.org.uk/problems/rape_sexual-assault.php
Victim Support – http://www.victimsupport.org.uk/crime-info/types-crime/ childhood-abuse
Websites
http://www.nspcc.org.ukhttp://www.womensaid.org.ukhttp://www.restoredrelationships.orghttp://www.stopitnow.org.ukhttp://www.scie.org.ukhttp://www.ceop.police.ukhttp://www.elderabuse.org.ukhttp://www.ageuk.org.ukhttp://www.barnardos.org.ukhttp://www.modernslavery.co.ukhttps://carers.org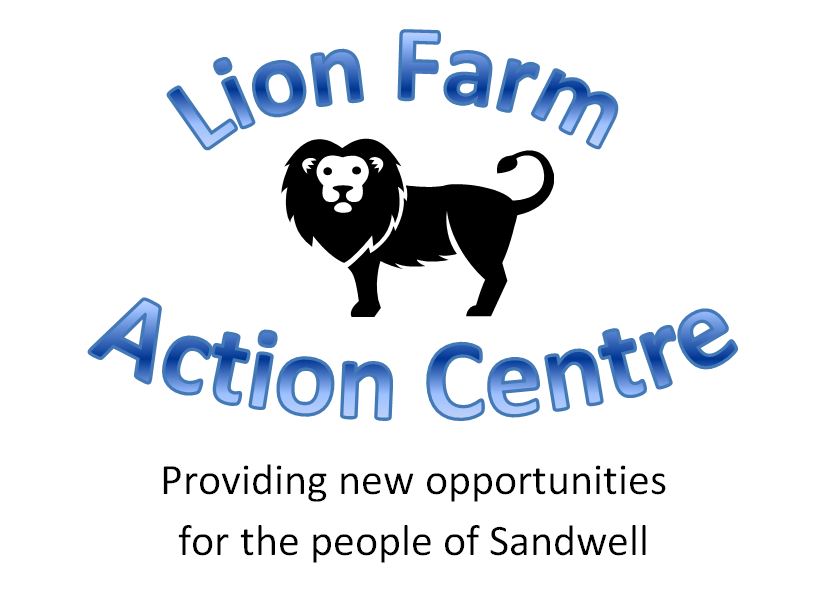 Lion Farm Action Centre is proudly supported and funded by

Lion Farm Action Centre, is a registered Charity Number 1161104, and is a company limited by guarantee registered in England and Wales under Number 03026631
Its registered office at The Vicarage, Shelsley Avenue,
Lion Farm Estate, Oldbury, West Midlands B69 1BG.