Lion Farm Action Centre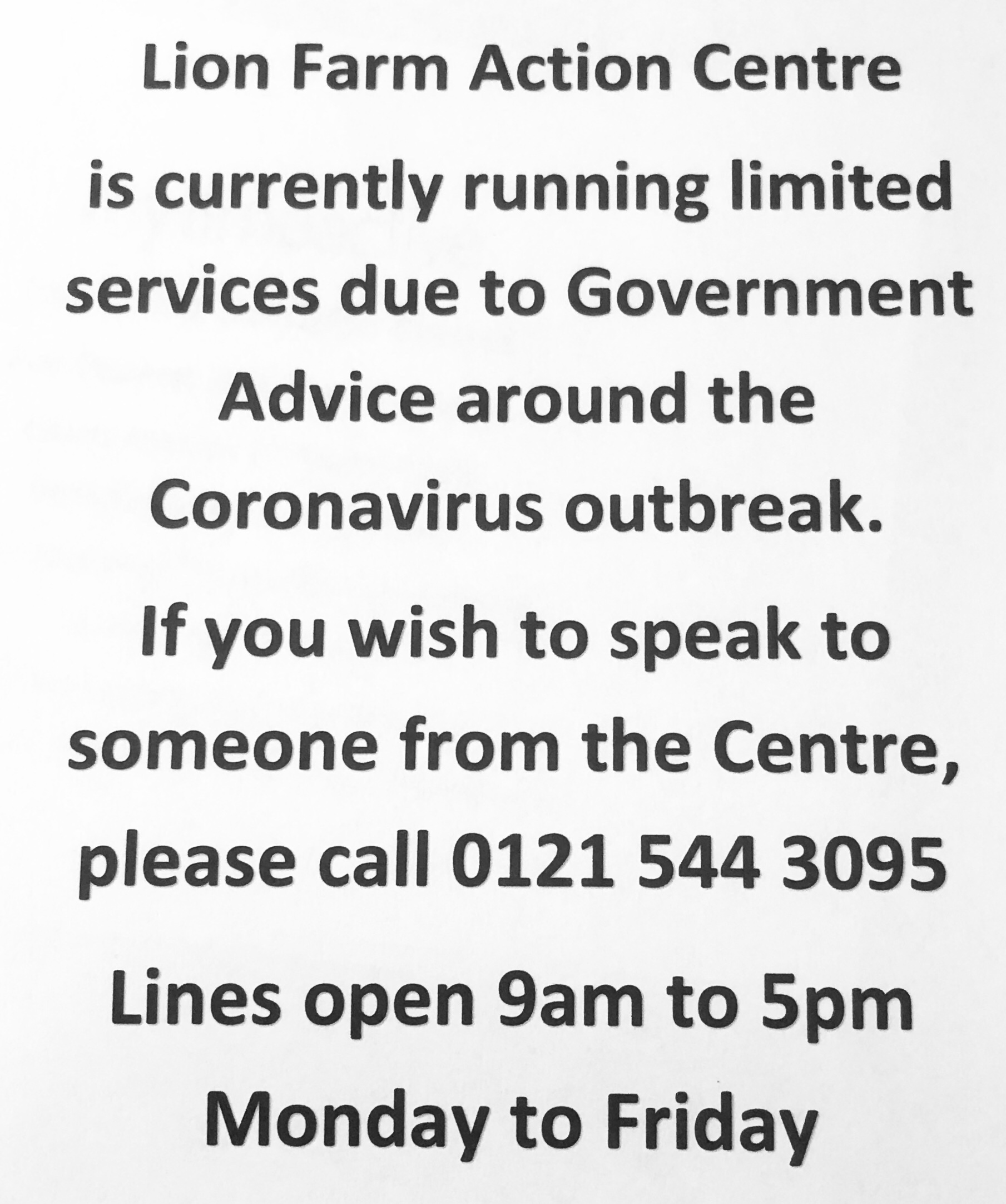 Established in 1993, Lion Farm Action Centre is a community based training centre with friendly and welcoming staff who aim to improve the lives of local people by increasing confidence and participation in learning and developing new skills.
Opening Hours
Monday

9:00-17:00

Tuesday

9:00-17:00

Wednesday

9:00-17:00

Thursday

9:00-17:00

Friday

9:00-17:00

Saturday

Closed

Sunday Closed
Lion Farm Action Centres' objects are specifically restricted to the following: to further or benefit the residents of Lion Farm, Whiteheath, Blackheath, Tividale, Langley, Oldbury and Rowley Regis and the surrounding neighbourhoods, without distinction to advance education and to provide facilities in the interests of social welfare for recreation and leisure time occupation with the objective of improving the conditions of life for the residents by working in partnership with local authorities, voluntary and other organisations in a common effort. The trustees have the responsibility to establish or secure the establishment of a community centre and to maintain or manage or co-operate with any statutory authority in the maintenance and management of such a centre for activities promoted by the charity in furtherance of the above objects.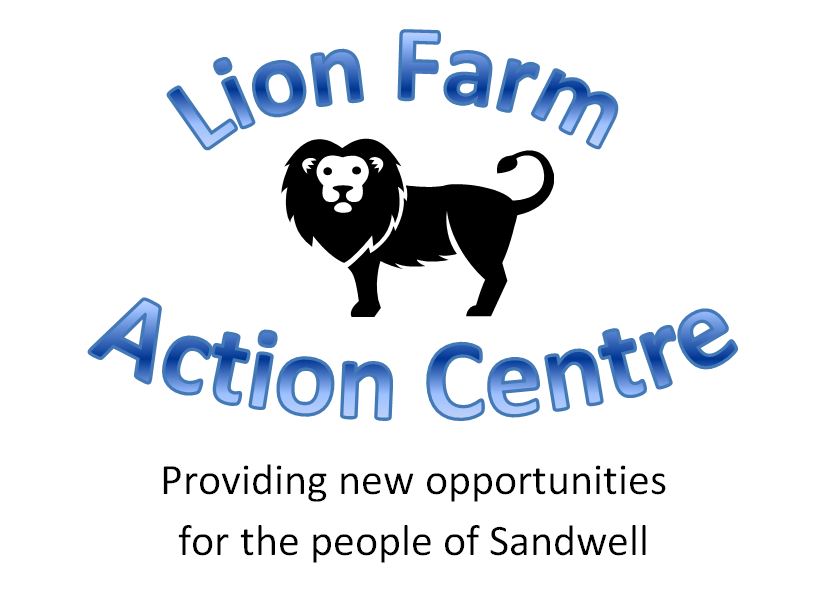 Lion Farm Action Centre is proudly supported and funded by

Lion Farm Action Centre, is a registered Charity Number 1161104, and is a company limited by guarantee registered in England and Wales under Number 03026631
Its registered office at The Vicarage, Shelsley Avenue,
Lion Farm Estate, Oldbury, West Midlands B69 1BG.